Cold Lips began as the magazine founded by
Kirsty Allison
as an extension to the Sylvia Plath Fan Club nights she hosted, exploring poetry and lyric 2015>2017. Now, Cold Lips produces badass books, recordings and magazines in an array of styles (which is everything), with content surrounding but certainly not restricted to art, music, and film.
www.coldlips.co.uk/

Glom Press is a for-hire risograph press and award-winning comics publisher, operating out of a sharehouse in Preston, Victoria. They aim to fill a gap in the Australian publishing industry between minicomics and graphic novels, providing opportunities for emerging and established creators to experiment and hone their craft.
www.glompress.com/
Sticky Fingers leaves the residue of the body on paper; Sticky Fingers thinks referencing is a love language; Sticky Fingers reads masturbatorily; Sticky Fingers is learning; Sticky Fingers is feminist; Sticky Fingers is filled with dread; Sticky Fingers is nauseated from scrolling; Sticky Fingers is Kaiya Waerea and Sophie Paul; Sticking Fingers is concerned with the sensuality of being, feeling, writing;
Sticky Fingers are on the tip of your tongue.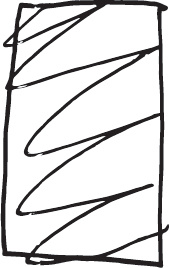 Stray Pages is a small press based in Naarm / Melbourne. Stray Pages publish limited edition books and other oddities, often with a focus on imagery and ideas from the peripheries of production.
www.straypages.com/
TXTbooks is an artist-run independent publishing initiative in Brooklyn, NY, with an interest in self-publishing as a collective while facilitating projects with artists and writers working across many disciplines. Their best case scenario is to publish those who have not yet considered producing a zine, or at least don't consider it their main practice; their ultimate goal is to create dumb jokes and passion projects with as many people as possible.
TXTbooks publications are resolved via Risograph printing for cost-effective self production and as an informal way to aesthetically bind their output.
www.txtbooks.us/
Lifestyle journalists.
www.emptymindplaza.com/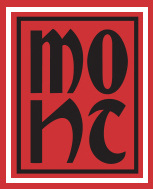 Founded by former outlaw biker turned journalist Mahmood Fazal and Daniel Stewart (Total Control, Distort Mag) in 2020, Mont explores the past, present and future of counter-culture.

www.montpublishing.com/
"Sometimes we are hurried others proud and standing sometimes just enough to write sometimes, which is the real poem,
we do not write at all
we let nobody have it."
no more poetry prints poems in so-called Melbourne. Bi-monthly poetry collections and sporadic ephemera.
Surpllus is an independent publisher of printed matter pertaining to critical and speculative practices across art, design, architecture, writing and curation. Projects include (but are not limited to) artists' books and zines, exhibition catalogues, and critical writing and theory.
Surpllus is conceived as a platform for dialogue and exchange, and as a channel for the initiation or dissemination of unconventional print projects. Surpllus is also intended as an inquiry into contemporary publishing strategies — projects therefore differ in respect of form, print run and mode of distribution.
In-house printing and binding facilities permit the realisation of niche projects. Conversations with artists, designers, writers and curators are welcomed at any time.
www.surpllus.com/
Ugly Duckling Presse is a nonprofit publisher for poetry, translation, experimental nonfiction, performance texts, and books by artists. Through the efforts of a volunteer editorial collective, UDP was transformed from a 1990s zine into a mission-driven small press that has published more than 400 titles to date, and produced countless prints and ephemera.
UDP favors emerging, international, and "forgotten" writers, and its books, chapbooks, artist's books, broadsides, and periodicals often contain handmade elements, calling attention to the labor and history of bookmaking.
UDP is committed to keeping its publications in circulation with their online archive of out-of-print chapbooks and digital proofs program. In all of its activities, UDP endeavors to create an experience of art free of expectation, coercion, and utility.

www.uglyducklingpresse.org/